RIP Cory Monteith
I haven't updated this blog for more than a month now and it's sad to say that I'm updating it because one of my inspirations passed away.
I found out about the news via Perez Hilton's tweet yesterday and thought it was a bad joke. Actually, when I woke up I was feeling terrible without knowing why. Then the news spread and my whole day was worst. I had a bad mood not only because of Cory's death but because of other reasons.
I am still very affected. To be honest I haven't watched any episode of Glee Season 4 yet but I've been watching their performances on youtube. I still feel these goosebumps whenever 'death-of-Cory' crosses my mind. I've been dreaming and I've been hoping to see Glee stars live in a concert, I want to see them complete but it couldn't be possible now. T____T. I cried yesterday. My heart still aches at the moment. I am so much affected. Why oh why? And to think that He and Lea Michele were supposed to get married soon.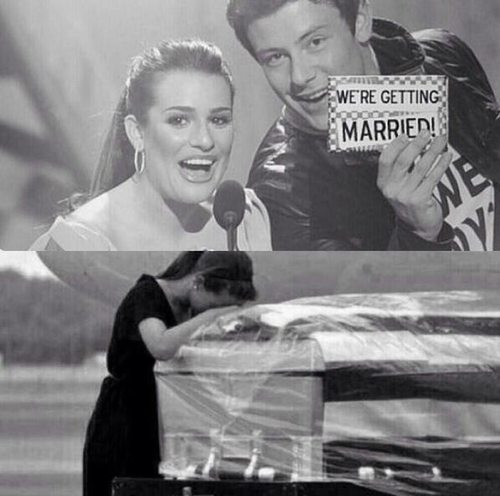 Heartbreaking
Rest in peace Cory. We love you.
Labels: #RIPCoryMonteith, Cory Monteith, Death, glee, Heartbreak, Lea Michele
he's too young to die, and poor lea

Awww... I am sad too that he's gone :(
Glee will never be the same without him. :(
his death is just tragic.. :( I can't believe he passed away at such a young age.

you should update your blog more often dear. :)